General Information About The Area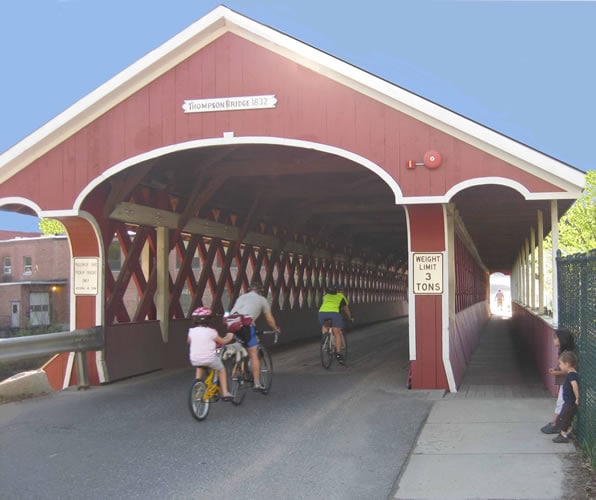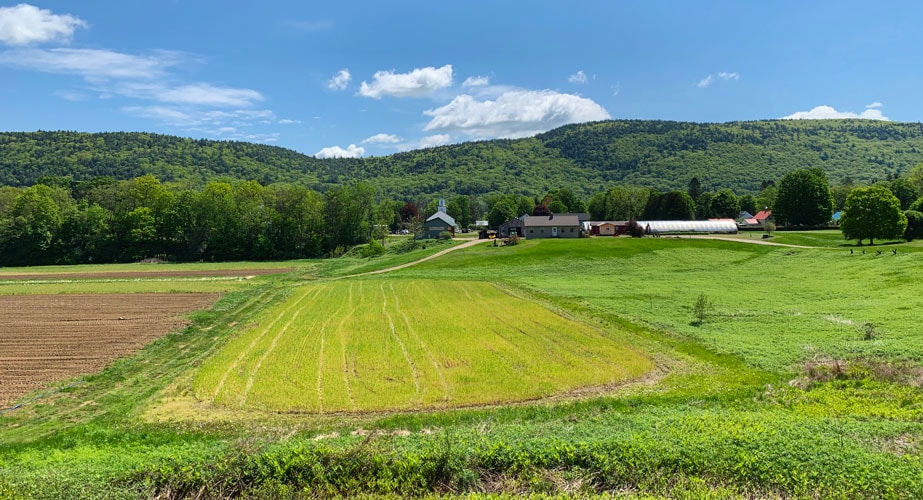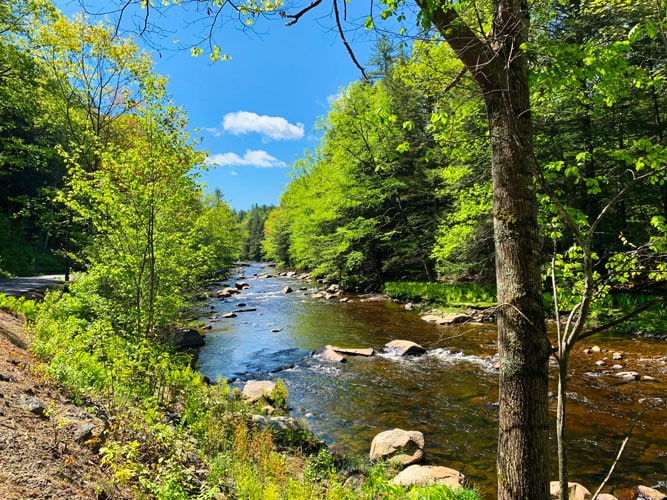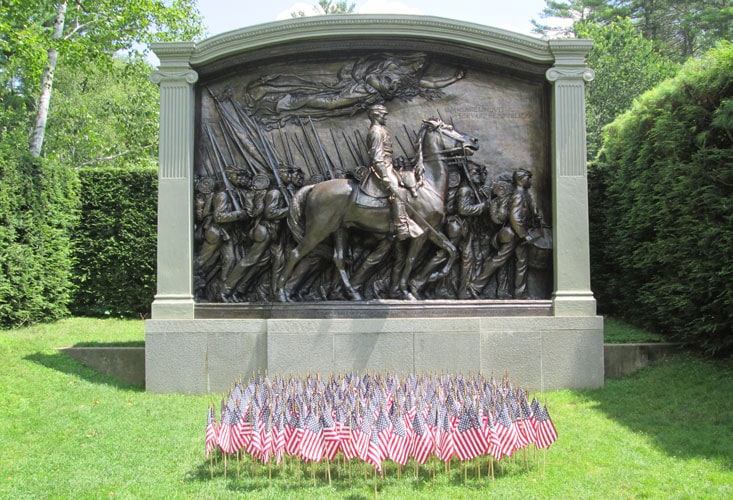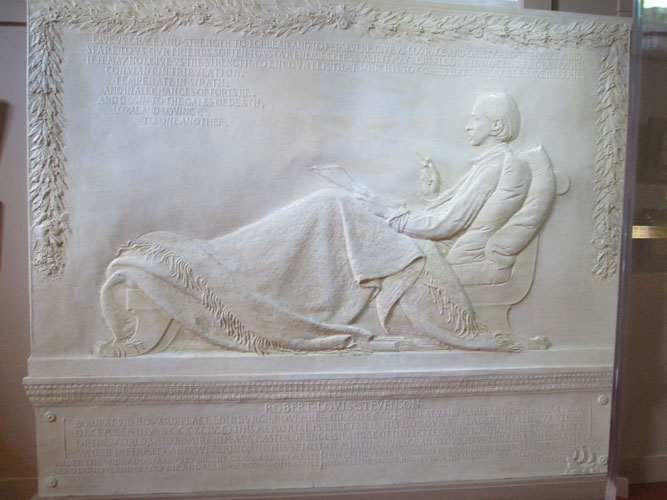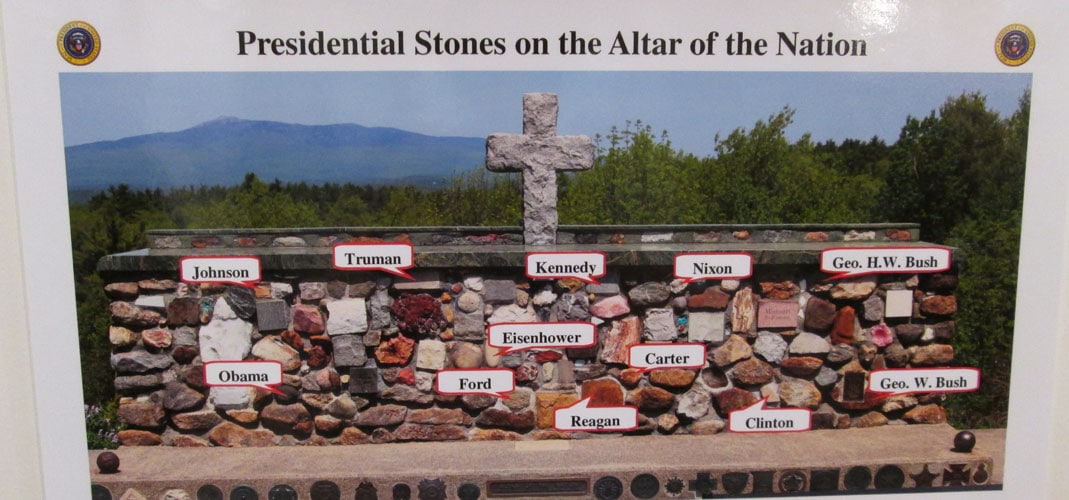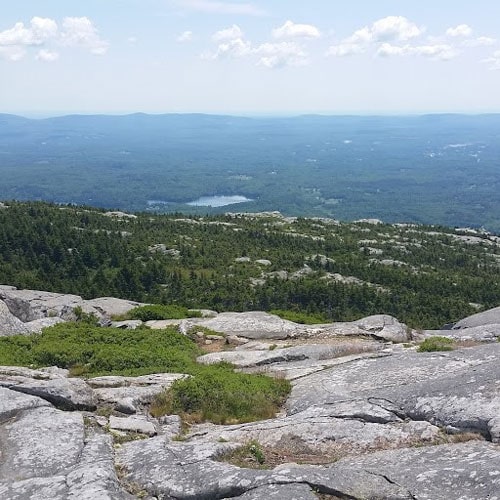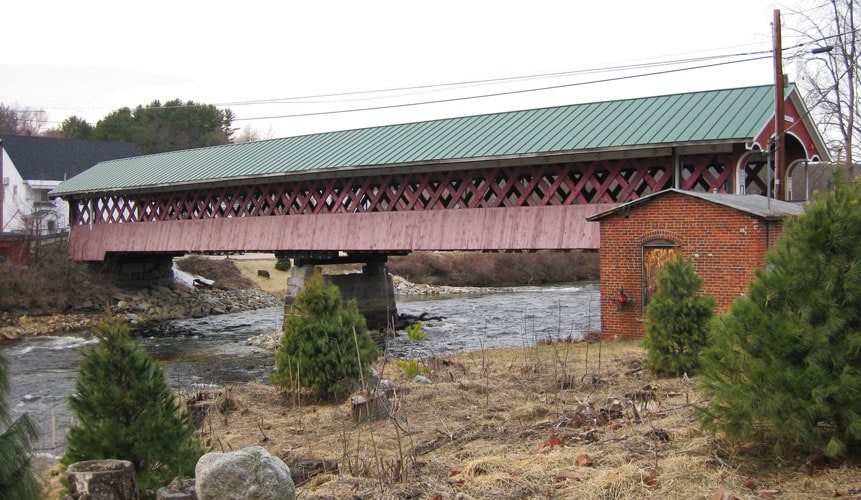 Southwestern New Hampshire is known as the "Monadnock Region" and also New Hampshire's "quiet corner." Mount Monadnock is the most climbed mountain in North America and the second most climbed mountain in the world (after Mt. Fuji). There is much to do in this region, from biking, hiking, lakes/recreation, arts and culture, antiques, plenty of places to dine, and much more.
The Monadnock Travel Council Website has a wealth of information about the Monadnock Region.
The Greater Keene Chamber of Commerce Website has information for those visiting the area, those relocating to the area, and those who live and work in the area. 
---
Day Trips
Let our home be your home-away-from-home while you enjoy central New England. Many guests stay with us for several nights to experience New Hampshire, Vermont, and Massachusetts. 
Click here for suggested day trips – museums, historical sites, and recreational activities – all within a couple of hours' drive of the inn.
---
Things to Do
Keene State College – Arts and Entertainment at: 
Enjoy a concert at the Apple Hill Center for Chamber Music which is dedicated to the performance and teaching of classical music. You'll love the music and the idyllic setting on top of Apple Hill.
Take in one of the many performances by Monadnock Music 
Mariposa Museum and World Culture Center in Peterborough is worth the trip 
The Colonial Theatre performance arts venue presenting exciting and diverse live events, niche independent films, and stimulating educational and outreach opportunities in the heart of downtown Keene. 
Peterborough Players, a professional theatre set in a historic 18th-century barn; rustic charm and state-of-the-art theatre amenities. 
Visit Terrapin Glassblowing Studio in Jaffrey for a unique experience: classes, gift gallery, and free demonstrations. 
Swanzey Old Home Day, a great family fun day in late July. Car Show, Farmer's Market, craft and food vendors, pony rides, parade, music, Union Civil War Re-enactments, lots of free games for children, Bike the Covered Bridges, and more! 
Cheshire Fair – Located on Route 12 in Swanzey, the annual Cheshire Fair is held in late July/early August. Additionally, the Cheshire Fair Association sponsors year round events, such as horse shows, ice skating, concerts, and agricultural events.
Monadnock Pumpkin Festival, a family friendly event to include a huge displays of jack-o-lanterns, children's activities, non-profit food vendors, and more; new venue at the Cheshire Fairgrounds in Swanzey.
Treat yourself to a scenic flight with Monadnock Aviation and see the Monadnock Region from the sky 
Swamp Bats Baseball – Home Games are at Alumni Field at Keene High School on Arch Street. Join in the fun. 
Monadnock Speedway, located a few miles south of us in Winchester. 
Cameron's Winery, enjoy fruit wines, wine-tastings, and you'll find their passion for wine is evident throughout the store; music, art, gifts, chees, and more. Now located in Northfield, Massachusetts. 
Frogg Brewery, on Route 101 in nearby Marlborough, is an independent craft brewer dedicated to bringing good craft beer to the Monadnock Region. Check for hours, as they might only be open on weekends. 
Granite Roots Brewery, in nearby Troy on the grounds of Monadnock Berries, a nano brewery that features many traditional brews, as well as a wide range of fruit beers (inspired by the berry farm). 
New England Sweetwater Farm & Distillery, smooth, sip-able handcrafted spirits in small batches that perfectly capture the flavors of the region, 136, Main Street, Winchester 
Colony Antiques (Keene), many dealers under one roof, 48 Emerald Street in Keene
Downtown Keene, shopping, dining, galleries, and more
Hannah Grimes Marketplace (Keene)
Depot Square in Peterborough has lovely shops, antiques, great places to eat, and is a treat for artists
Toadstool Bookstore, book lovers won't want to miss this wonderful bookstore with café at 12 Emerald Street (corner of Main and Emerald Streets) in Keene.
---
Outdoor Activities
Mount Monadnock, the focal point of the Monadnock region; Hiking Mount Monadnock
Monadnock State Park, Jaffrey
The Ashuelot Rail Trail, a couple tenths of a mile from the Bridges Inn, is great for biking or walking.
Foliage Tours in the Monadnock area, late September and into October
Ashuelot River Park, other parks, and open areas in Keene
Rhododendron State Park (Fitzwilliam)
Surry Mountain Lake, Route 12A in Surry, offers recreational opportunities such as swimming, picnicking, canoeing, hunting, and fishing as well as cross-country skiing, snowshoeing, and snowmobiling in the winter. Activities are seasonal and rest rooms are available in the summer.
Otter Brook Lake, in Keene and Roxbury, offers recreational opportunities such as swimming, picnicking, canoeing, fishing, hunting, and in the winter, cross-country skiing, snowshoeing, and snowmobiling. Activities are seasonal and rest rooms are available in the summer.
Keene Country Club – Golfing
A seasonal farmstand, Monadnock Berries is a lovely place to pick your own berries (Troy, NH).
Bretwood Golf Course, open golf available daily; tournaments and championships.
Granite Gorge Ski Area (Keene/Roxbury)
Stonewall Farm, a nonprofit working farm and educational center whose mission is to connect people to the land and to the role of local agriculture in their lives. Events and programs range from maple-sugaring in the spring to Thanksgiving Farm Fare.
Crescendo Acres Farm in Surry has berry picking, Christmas trees, alpacas, maple sugaring and more.
Off Route 9 in Chesterfield, Chesterfield Gorge and Madame Sherri Forest .
Pisgah State Park, over 13,500 acres in southwestern Cheshire County towns of Hinsdale, Chesterfield, and Winchester
Swanzey Lake Recreational Area is only a few miles away. Family-friendly. It's for Swanzey residents only, but guests of the Bridges Inn are admitted at no charge.
Windblown Cross Country Skiing and Snowshoeing (New Ipswich)
---
Area Attractions
Covered Bridges – The inn is located a stone's throw from the historic Thompson Covered Bridge and near the other Cheshire County covered bridges for which the inn is named. Don't miss seeing all six covered bridges.
Keene State College (Keene)
Antioch New England Graduate School (Keene)
Franklin Pierce University (Rindge)
Camp Takodah in Richmond; we hope you'll stay with us when you drop off or pick up your children attending this wonderful nearby camp.
Cathedral of the Pines (Rindge)
Pilgrim Pines on Swanzey Lake offers biblically-based, ministry-driven programs for people of all ages
School for International Training (SIT) in Brattleboro, VT
Landmark College in Putney, VT
Marlboro College Graduate Center (Brattleboro)
The MacDowell Colony in Peterborough is open to the public one Sunday in August for Medal Day. The Colony was founded in 1907 to nurture the arts by providing an inspiring environment in writers, composers, visual artists, photographers, printmakers, filmmakers, architects, and those collaborating on creative works can produce their work.
Swanzey Historical Museum, open May through September. Tourist information and information on the history of Swanzey.
Historical Society of Cheshire County in Keene
Northfield Mount Hermon (Mount Hermon, MA) – Whether dropping off, picking up, or visiting your son or daughter at Northfield Mount Hermon, consider staying with us. About 25 minutes from the campus, we have accommodated many Northfield Mount Hermon families over the years.
---
Places to Eat
Angie's Pizzeria, less than two miles from the inn on Route 10 in West Swanzey, has great pizza and a variety of other items such as grinders, salads, wings, and spaghetti.
Burdick's Homemade Chocolates in nearby Walpole has a wonderful restaurant and is a chocolate lover's dream.
Cherry Garden, delicious Chinese and Japanese food, on Main Street in downtown Keene
Country Life Natural Food, Vegetarian and vegan lunches, made from fresh, all natural ingredients, 15 Roxbury Street (just off Central Square), Keene
Cooper's Hill Public House, a warm and welcoming Irish-inspired pub, with local organic food and plenty to drink, including a bar with over 170 whiskeys. (6 School Street, Peterborough)
Elm City Brewing Company and Pub, beer is brewed on premises at the microbrewery. Great selection of main dishes, salads, steak, and burgers; breads, sauces, and desserts are made fresh, using locally grown produce when available
Fireworks Restaurant, 22 Main Street, Keene
Flight Deck Restaurant at the Dillant-Hopkins Airport, Keene (on the Swanzey line); delicious food, a varied menu, reasonable prices, and great service
Fritz's Belgian Fries, offering a whole lot more than fries, 45 Main Street, Keene
JimEddie's, Route 10 in Keene
Koto Japanese Steak House, Hibachi and Sushi Bar, delicious dining and takeout in Keene
Kristin's Bakery and Bistro, on Washington Street (just off Central Square), Keene
Lee and Mt Fuji Chinese and Japanese Restaurant, 144 Main Street (Route 101), Marlborough, NH
Lindy's Diner, casual family-friendly diner, serving seafood, hamburgers, sandwiches, hot dogs, and typical diner food; 19 Gilbo Avenue in downtown Keene
Luca's Medeterranean Café, representing true Mediterranean cuisine of Italy, France, and also of North Africa and the Eastern Mediterranean, 10 Central Square, Keene
Margarita's Mexican Restaurant and Watering Hole, 77-81 Main Street, Keene
Nick's Restaurant, variety of seafood, dinner selections, and prime rib; located about 3/10 mile from the inn on Route 10 in West Swanzey
Nicola's Trattoria, traditional Italian cuisine prepared using locally farmed ingredients; 51 Railroad Street, Keene.
Ocean Harvest, great seafood in an informal atmosphere, 429 Winchester Street (Route 10), Keene
Papagallo's Restaurant on Route 12 on the Keene-Swanzey border, Italian restaurant featuring a variety of salads, sandwiches, wood fired brick oven pizza, chicken, veal, steaks, seafood, and pasta dishes
Pickity Place, Mason, NH, gourmet restaurant featuring herbal themed five-course luncheons in a rural setting with gardens and pathways. The 1786 cottage also houses a book store, a "Little Red Riding Hood" museum and there's also an herb shop, greenhouse, and more.
Piedra Fina, fine Latin cuisine, enjoy the aromas and flavors of Cuban and Venezuelan cuisine, Route 101 in Marlborough.
Pub Restaurant and Caterers, American, Greek, and Italian food, 131 Winchester Street, Keene
Ramunto's Brick Oven Pizza, offers pizza, salads, subs, and more; located at 176 Main Street, Keene
The Stage Restaurant, contemporary American cuisine in a relaxing, artistic atmosphere; 30 Central Square, Keene.
Thai Garden, excellent Thai food, 118 Main Street, Keene
---
Local Products We Proudly Use
Monadnock Food Coop, where food is fresh and locally produced
Maple Nut Kitchen, gluten-free and vegan granola mixes handmade in a dedicated gluten free facility, using ingredients such a nuts, maple, gluten-free oats, and berries. We use this delicious granola products in our breakfasts and sell them at the inn.
W.S. Badger, maker of pure body care products, including healing balms, many of which we use and sell at the inn.
We serve locally roasted coffee from Prime Roast.
Cheshire Garden, specializing in heirloom berries, fruits and herbs made into preserves, vinegar, mustard, salsa, and more. We use these delicious products in our breakfasts and sell them at the inn.
Covered Bridge Maple Syrup; our trees are tapped for maple syrup in the spring. The Faulkners of Covered Bridge Maple Sugar House in West Swanzey (right next to the Slate Covered Bridge) gather the syrup, boil it down, and bottle the syrup. Crescendo Acres Farm also supplies maple syrup to the inn.
During the summer and early fall, we get produce from Tracie's Community Farm CSA (Community Supported Agriculture).
The Keene Farmers' Market offers vegetables, fruits, dairy products, meat, eggs, preserves, wines, and maple products. Breads, cookies, granola, and other tempting treats are also available as well as local crafters selling furniture, soaps, and jewelry. Seasonal, on Tuesdays and Saturdays; check for location and time.